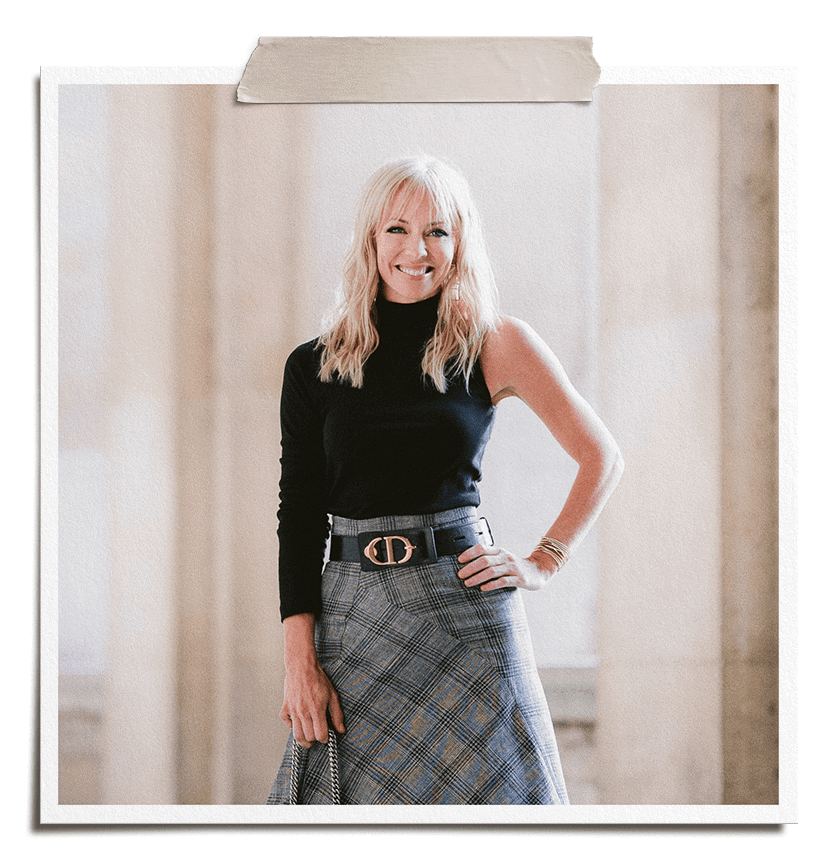 Look Better
Feel Better
Live Better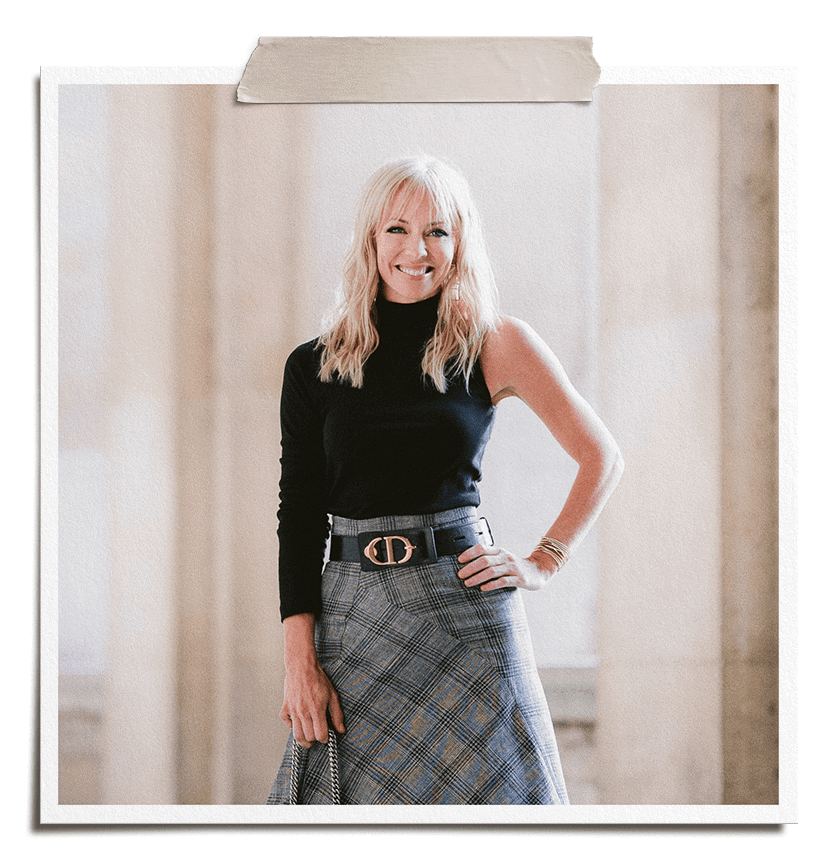 Step Into a Whole New YOU …
Inside the School of Self Image
Hi, Lovelies! Let me ask you … Are you:
Mentally and physically exhausted?
Allowing the life you're living to steal your joy, happiness, and energy?
Feeling like you're stuck in a rut with nowhere to go?
Disappointed or upset by what you see when you look in the mirror?
Craving MORE from life in the way you express, envision yourself, and your surroundings?
Yearning for adventure, excitement, and inspiration in your day-to-day living?
Ready to discover your Extraordinary Self?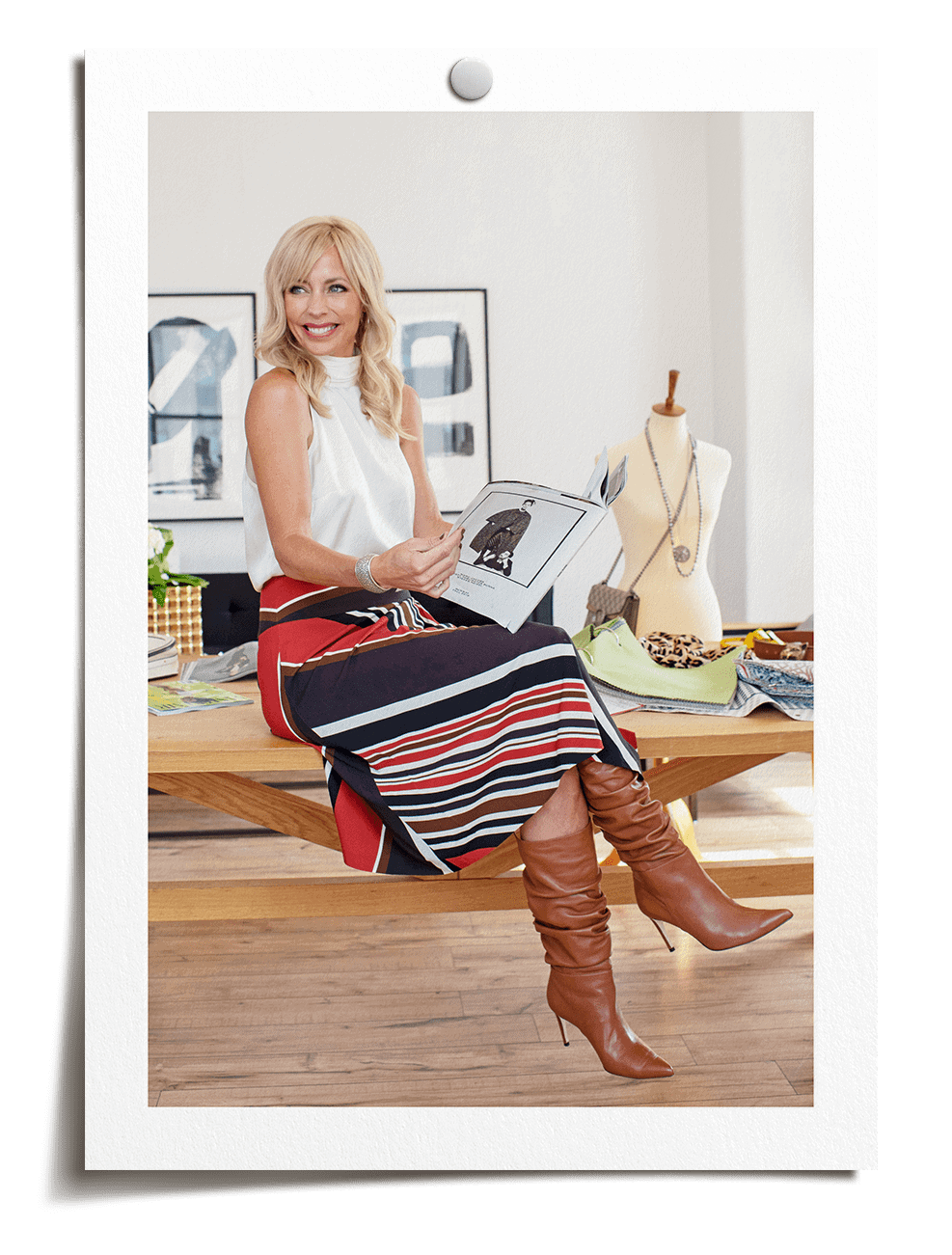 If you identified with any of the above, then I want to invite you to join a very special and unique "collective" called,
 "The School of Self-Image".

is currently closed
for enrollment
Enter your information below to get on the waitlist and be notified when the doors open again
Why Be Ordinary ... When You Can Choose EXTRAORDINARY!
So, what is ordinary?
Ordinary is the mundane. The usual. The same old same old.
It's conformity, doing what we believe we're supposed to do …
The trappings of habits and behaviors that no longer serve us.
Ordinary is settling.
Wearing the same black pants year after year.
A cluttered house or apartment you dread coming home to.
A drab haircut that detracts from your gorgeous face
Ordinary is the droll routine of going through the motions …
Feeling stagnant, stuck, bored, indifferent ...
And living a life we've been expected to live …
By our family, community, society, our culture ... even ourselves!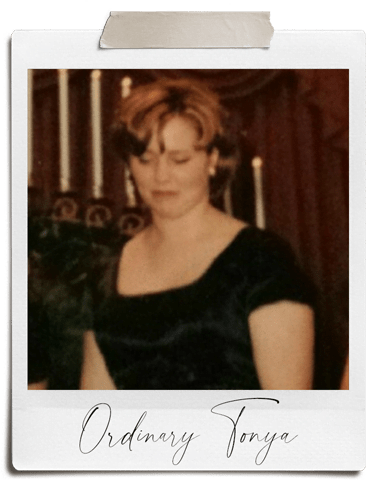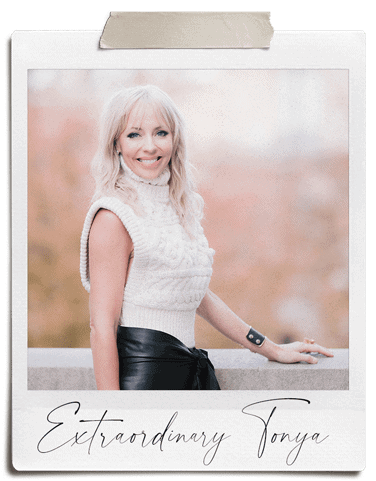 And what is EXTRAORDINARY?
Extraordinary is living a life on your terms.
Living by your rules, not theirs.
Following the path your heart desires …
And a journey your Soul seeks.
It's feeling special ... just because.
It's relishing in delicious pleasures and doing what you love.
Wearing the perfect dress with cute shoes to celebrate with friends.
An elegant accessory that tells a story without you saying a word.
A home filled with the things that fill you with joy.
Surrounding yourself with the people that make your spirit sing.
Extraordinary is being courageous ... and quenching your desires ...
And being unapologetic for being and expressing the real you, the true you …
Powerful. Remarkable. Lovely. Fun. Brilliant. Joyful. Irresistible. Sexy. 
So, Are You Ready to Choose EXTRAORDINARY?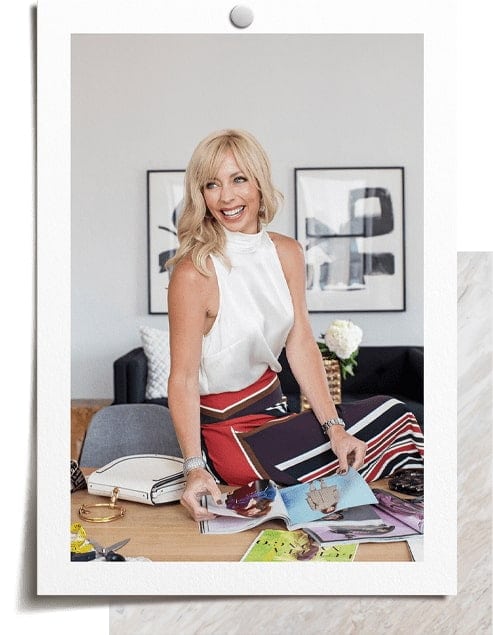 It's lovely to meet you.
For over a decade, I've been coaching women to live stylish, creative and bold lives by changing how they see themselves.
As someone who has completely changed my own self-image, I know what it takes to change one's self.
It seems not that long ago, I was hiding behind: my weight, my family and my work.
My self-image was one of insecurity, fear and not-enoughness.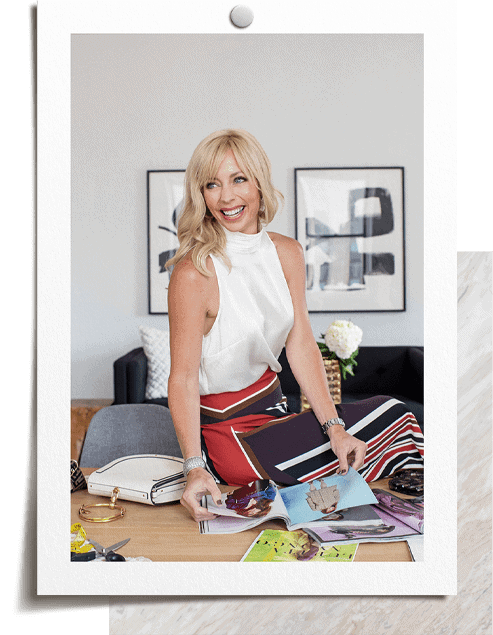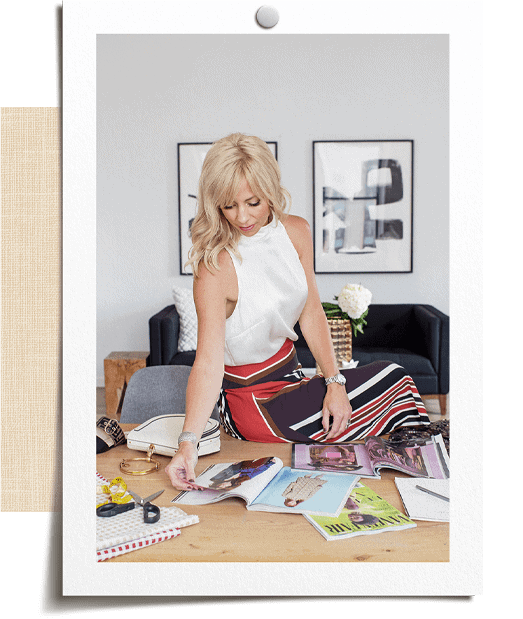 I went on diets to lose the weight only to struggle to keep it off.
I created budgets to "get rich" only to overspend and go into debt.
I tried to meditate to calm my mind only to lose it and scream at my daughter and then feel like the worst mother ever.
I tried looking stylish only to laugh at myself in the mirror and resort back to baggy jeans.
I was convinced that something was wrong with me, and I was really good at proving that true.
Now I know the truth: I wasn't broken, but my self-image was.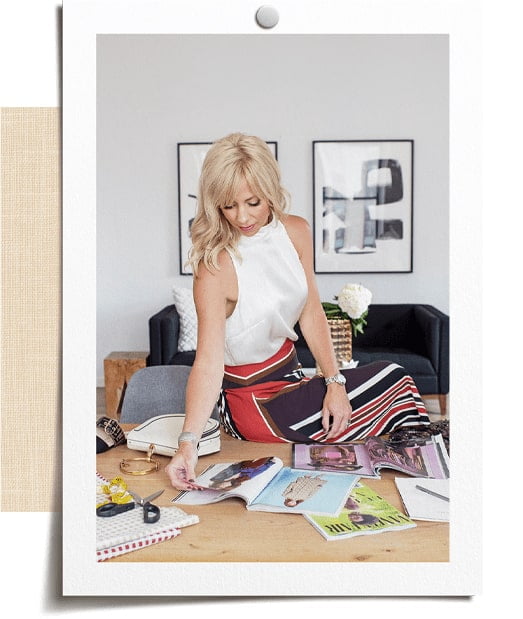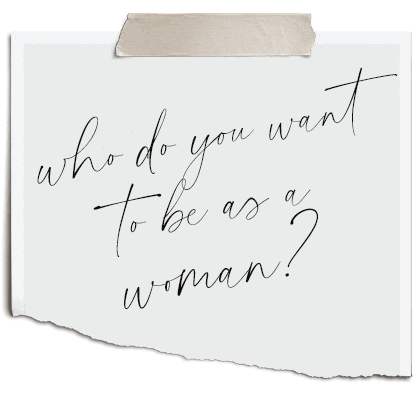 However, all that changed one night while I was working as a critical care nurse when a doctor asked me on our 2AM coffee break,
"Tonya, who do you want to be?"
I immediately told him, "A good wife, nurse and mother."
"No, I'm not talking about the roles you play in life. Who do you want to be as a woman?"
I didn't have an answer. Honestly, I didn't think I had a choice.
Wasn't I just who I was? Did I have a say in the matter? Could I really decide?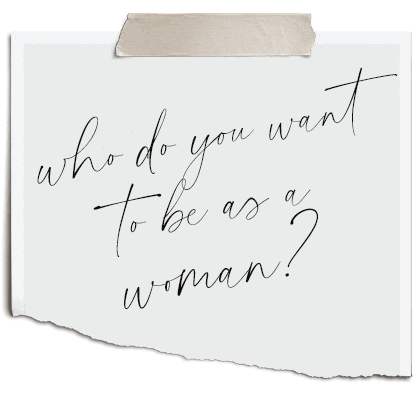 His question would not leave me alone. While driving home the next morning, the answer came to me.
I wanted to be a worldly woman — a woman who felt at home with herself and the world. A woman who wasn't intimidated by designer boutiques or fancy labels. A woman who believed in herself. A woman who could converse about business, the arts or many subject matters.
Of course, my brain went a bit crazy convincing me of all the reasons why this was impossible. You grew up in a trailer. You're 50 pounds overweight. You have such a thick Southern accent. You've never traveled outside of a few states. You don't have an Ivy League education. You're not smart enough, pretty enough, rich enough.
But, another part of me wondered what it would be like to become this woman. Little by little — I started to think like her, dress like her, show up like her, and create surroundings that felt like her.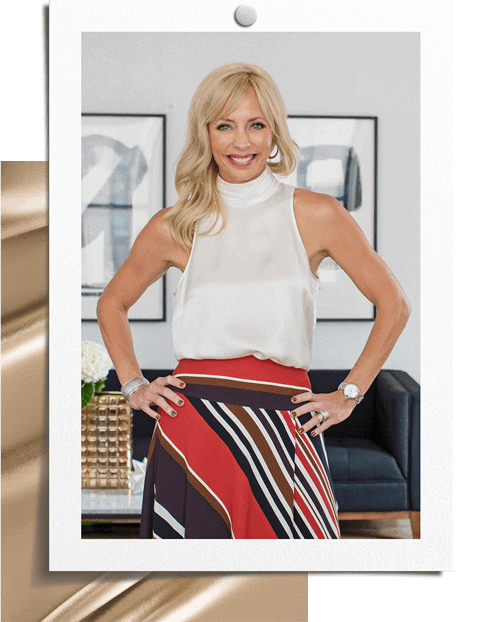 And, today I can look in the mirror and honestly say, "I've become her."
Becoming her has completely changed my life — incredible relationships, a thriving company, a greater sense of well-being, more confidence and joy. And, yes, I lost the weight and have kept it off for years without dieting or drama.
This is the power of elevating your self-image.
As a Master Life Coach, helping a woman change her self-image is my specialty.
Nothing delights me more than seeing a woman see herself as extraordinary, because I know that her possibilities are endless.
In working with women just like you who want more out of life, it's clear: you must create an extraordinary self-image to create an extraordinary life.
Let me show you how.

is currently closed
for enrollment
Enter your information below to get on the waitlist and be notified when the doors open again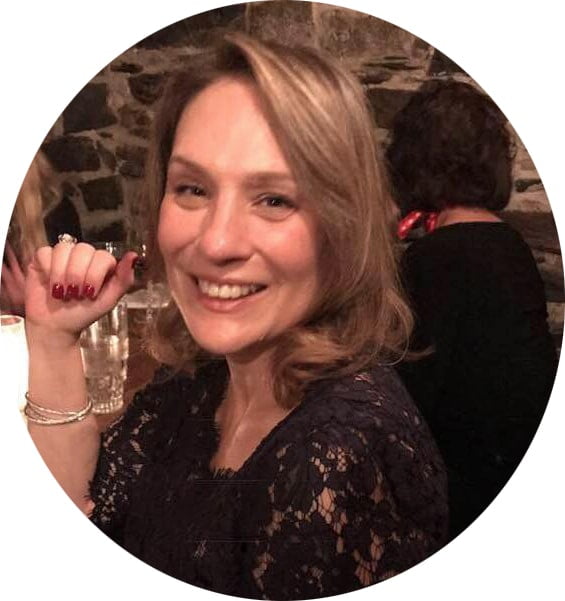 "If you're looking to reignite passion in your life, are looking to find yourself or to become reacquainted with yourself, look no further - this is the program for you!!!" - Adrienne Nagy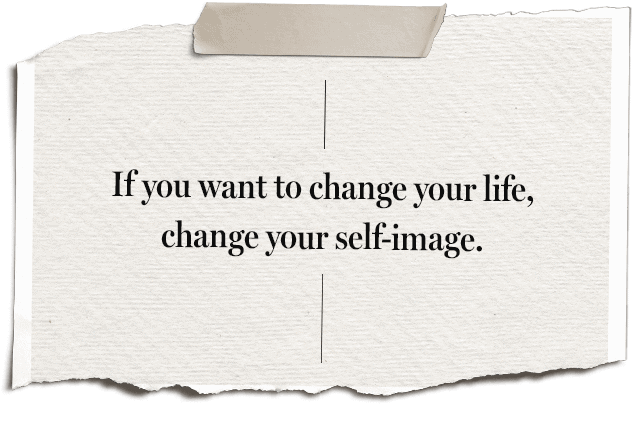 Your self-image is how you see and think about yourself as well as what you think the world thinks of you.
Your self-image is a mental picture that you create within your mind and then the world reflects it back to you.
Your self-image determines how you interact with others, the goals you create for yourself, the clothes you choose, the places you go, the amount of money you earn, how you spend that money, how you treat your body, who you date, and marry.
Simply put: your self-image is shaping your entire life.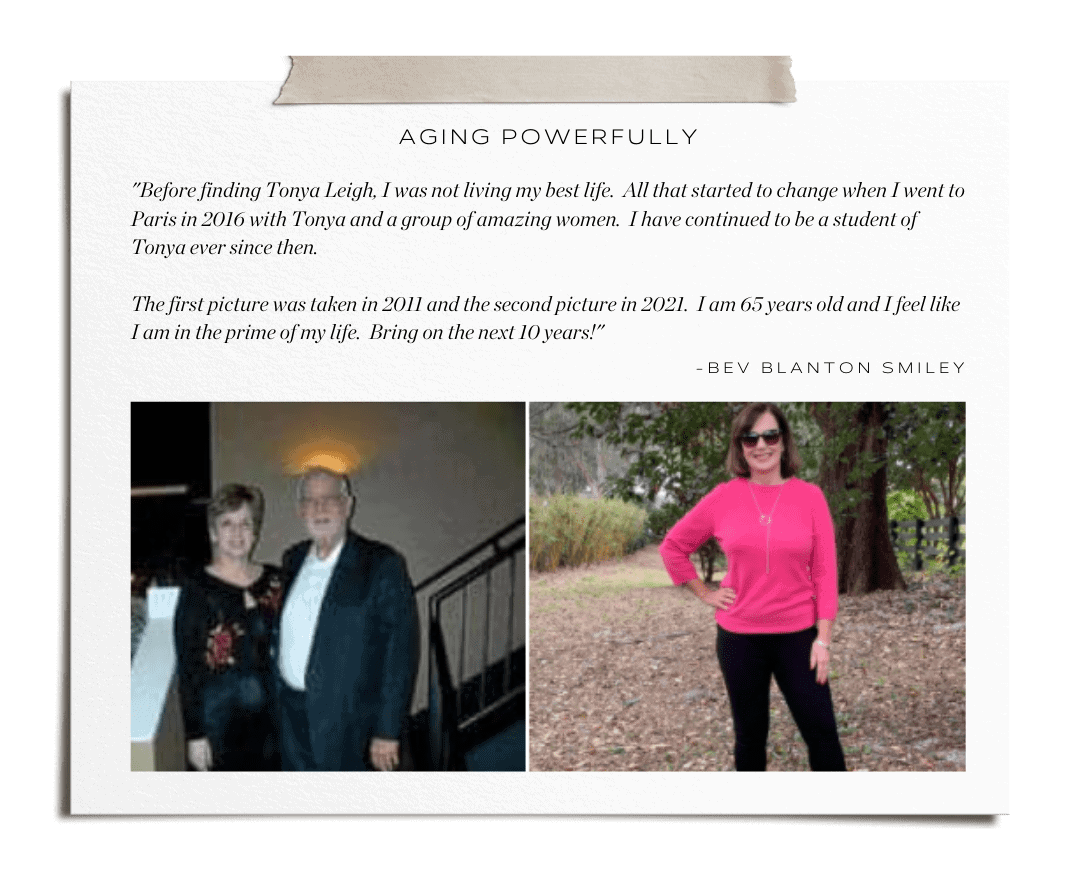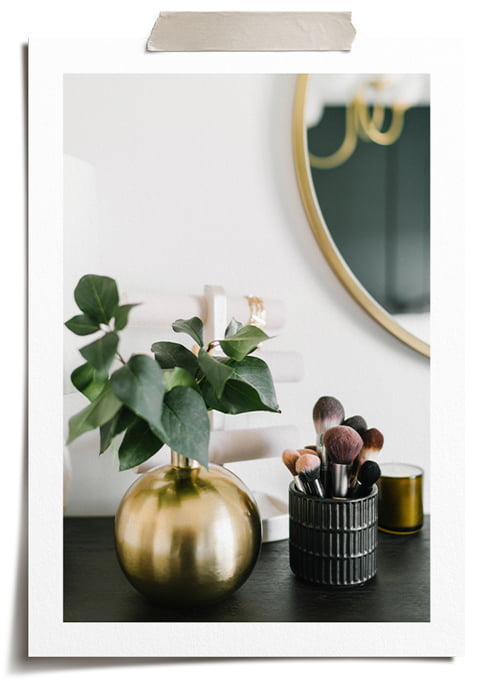 If you're tired of living a stagnant, bored, overwhelmed, and uninspired life, the answer is to create an extraordinary self-image.
What does it mean to be extraordinary?
It's to see yourself as smart, remarkable, beautiful, and powerful.
It's thinking highly of yourself — full of self-respect and self-love.
It's knowing yourself deeply — what you love, what turns you on, what lights you up.
It's showing up on purpose — how you dress, how you carry yourself, how you use your time, how you communicate.
It's looking in the mirror and really loving the image reflected back to you.
It's seeing yourself as the extraordinary woman that you are.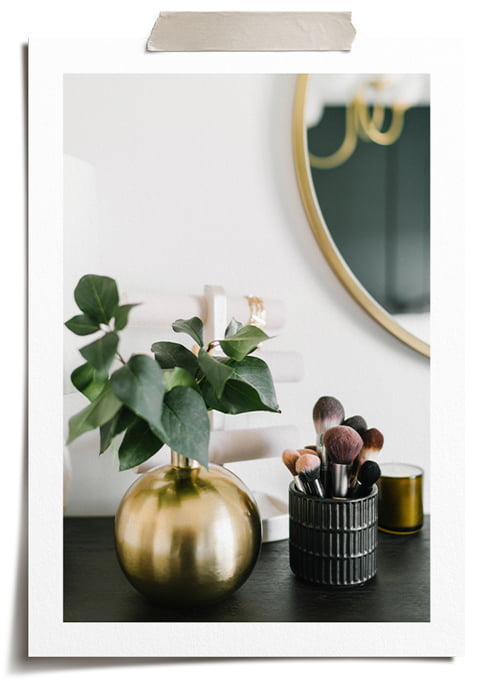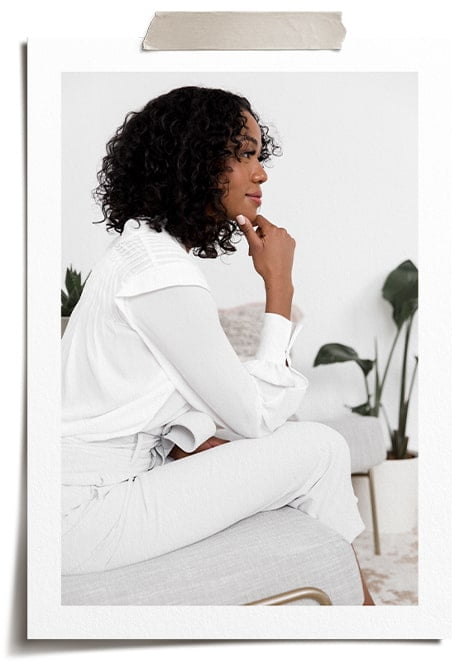 What would your life be like if you truly saw yourself as extraordinary?
Imagine the relationships you'd have, the jobs you'd go for, the goals you'd set, the money you'd make, the well-being you'd create, the amount of joy you'd experience if you refused to buy into any story that was less than extraordinary.
How would you dress, walk into a room, present yourself?
What would be possible for you?
As someone who's witnessed women go from feeling not-enough to boldly deciding to be extraordinary, I know that the possibilities are endless.
If you've struggled to create what you want,
I have some good news:
You are not the problem;
your self-image is.

is currently closed
for enrollment
Enter your information below to get on the waitlist and be notified when the doors open again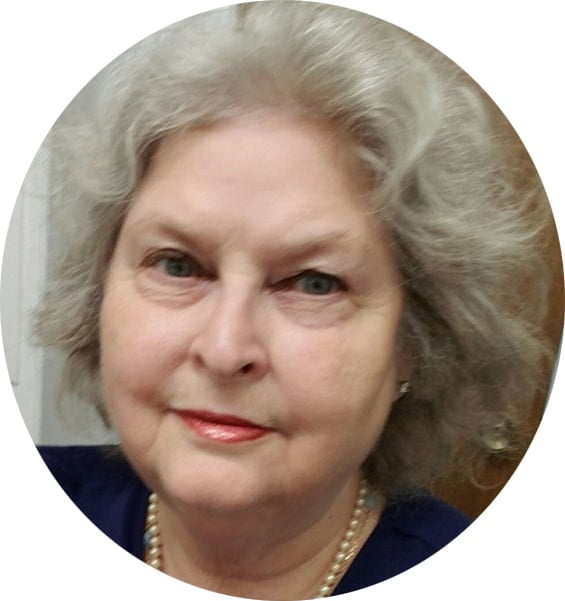 "As a retired woman, I had been lost and depressed for many years. Thanks to Tonya's fantastic programs, I am ALIVE again and living joyously! I am truly grateful to have found her, to have made so many wonderful friends, and most importantly to have found myself again! " - Kippy Massey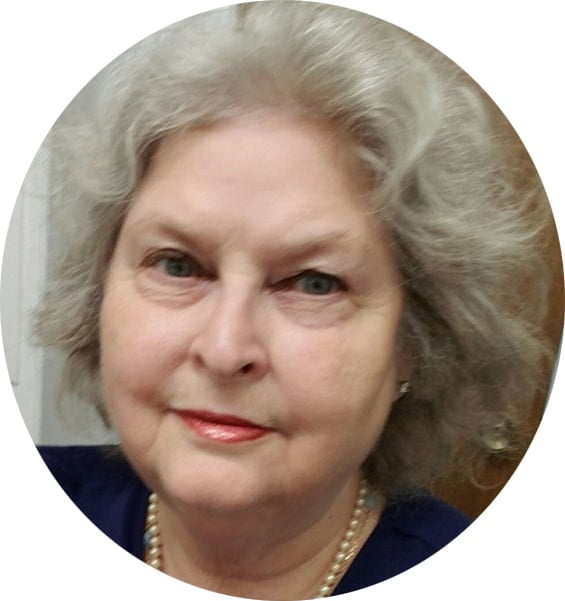 "Your respect for where we are at in our experience and your commitment to hold each of us to our higher standard is amazing! My awareness, mindfulness and small changes have made huge impacts in my life. I have a higher standard for myself. Thank you!" - Claudia Bond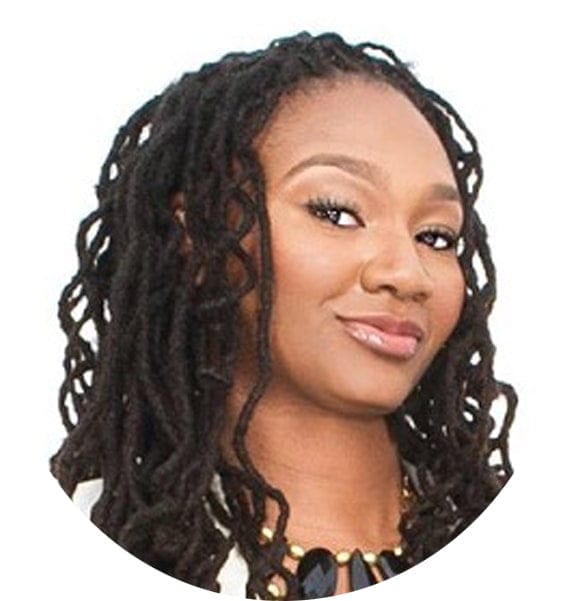 "My life has become so much more fulfilling on a daily basis simply because I have embraced that concept and have started taking action towards being a woman of purpose, truth, creativity, ease and elegance. " - Jo-Na Williams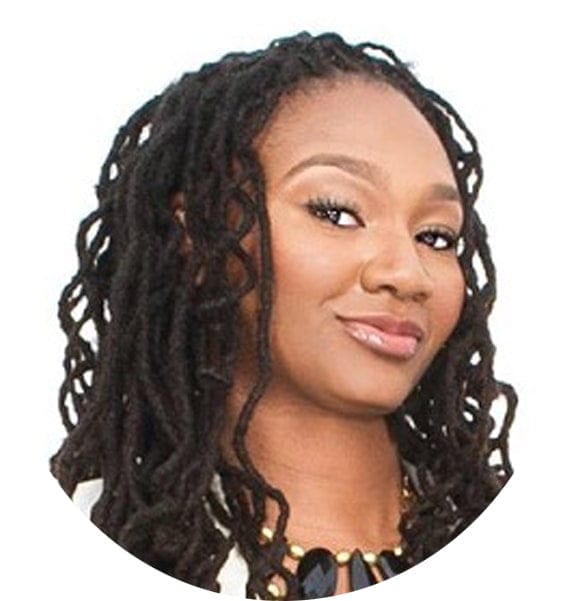 We will explore how to defy the ordinary by focusing on three areas ...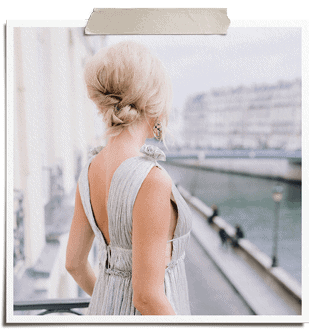 How you think about yourself. How you think about others. How you see the world. How you see yourself.
Every thought you think is shaping your self-image.
You get to decide who you are. You get to decide what you think of yourself. You get to decide what you think about the world. You get to decide what you believe.
Are you deciding on purpose?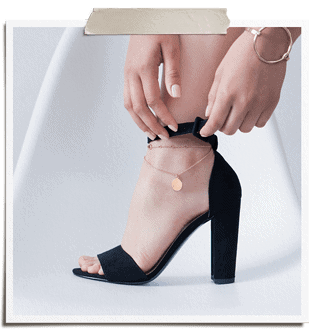 What you wear. How you walk into a room. How you sign your name. The perfume you wear. How you communicate.
Style is a reflection of your self-image.
Style is your self-expression. Style is how you communicate who you are to the world. Style is how you show up.
Are you showing up by default or by design?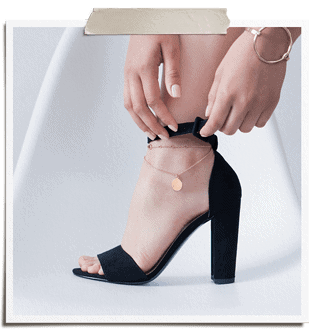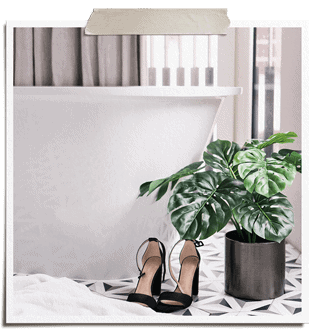 Your home. Your car. The people you hang out with. The books you read. The music you listen to. The shows you watch. The foods you choose. The places you visit.
Your environment is shaping your self-image.
Everything that surrounds you is a choice, and these small daily choices are affirming who you believe yourself to be.
Do you like what you're choosing?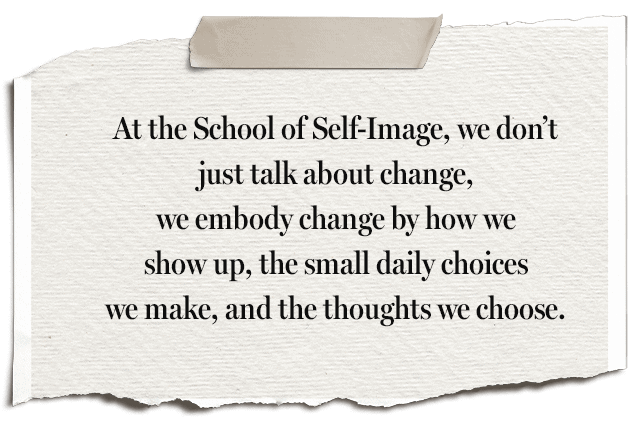 And, the world reflects our self-image back to us.
In the School of Self-Image you'll:

Set extraordinary goals
Learn how to coach yourself through any problem
Get clear on what makes you extraordinary
Constantly expand your inner image to create the results you want
Explore intimate questions that introduce you to the extraordinary version of yourself
Use your imagination to create from your future instead of constantly repeating the past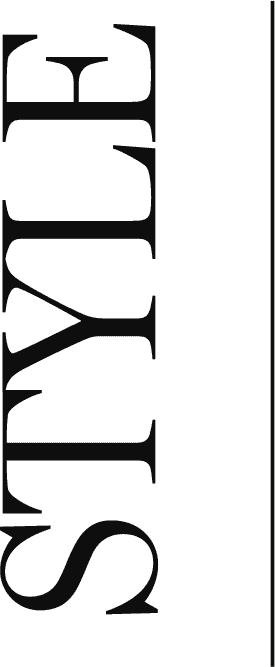 Practice showing up daily on purpose
Discover your unique style and how to express it daily
Learn how to take style basics and make them your own
Learn how to communicate like a Queen
Explore your unique style statement that you want to make

Get rid of the clutter that is dimming your self-image
Create surroundings that allow you to be the best you
Make intentional choices about what you allow into your life
Set up your surroundings to foster change, not slow it down
Expand your network of extraordinary women doing extraordinary things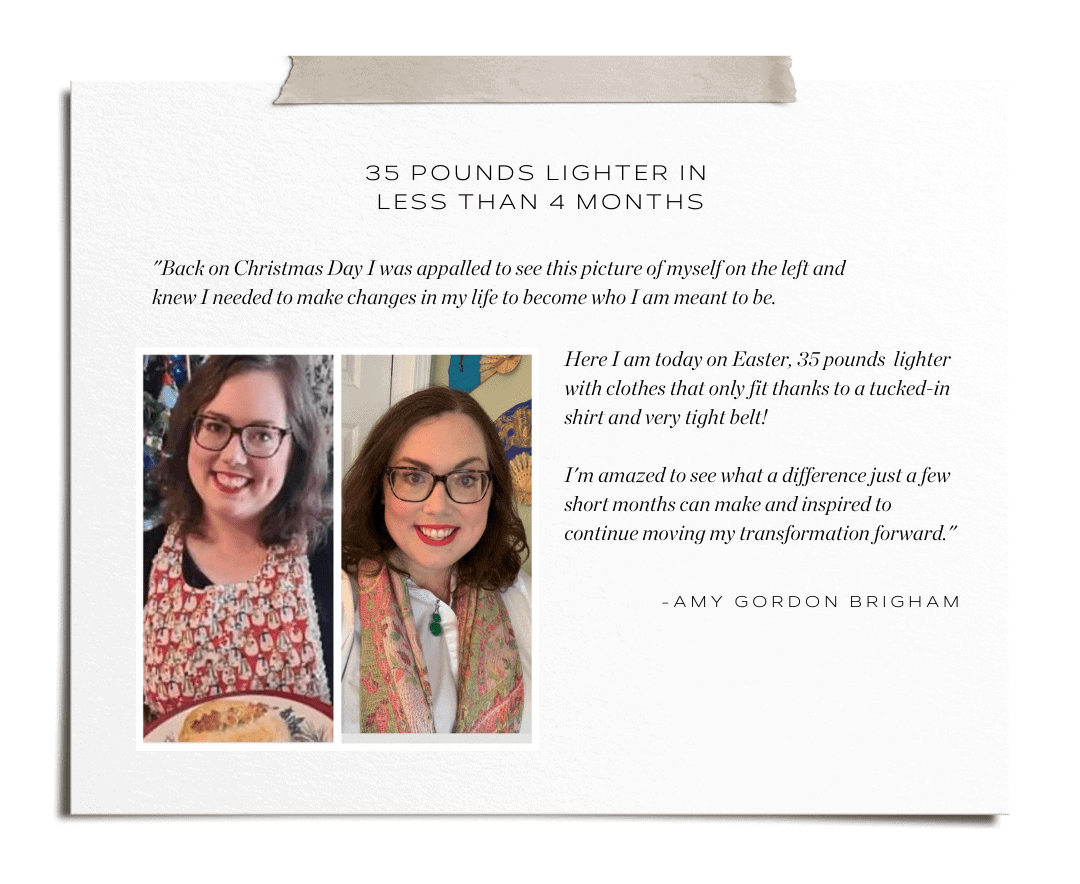 Take a Peek At Everything You Get Inside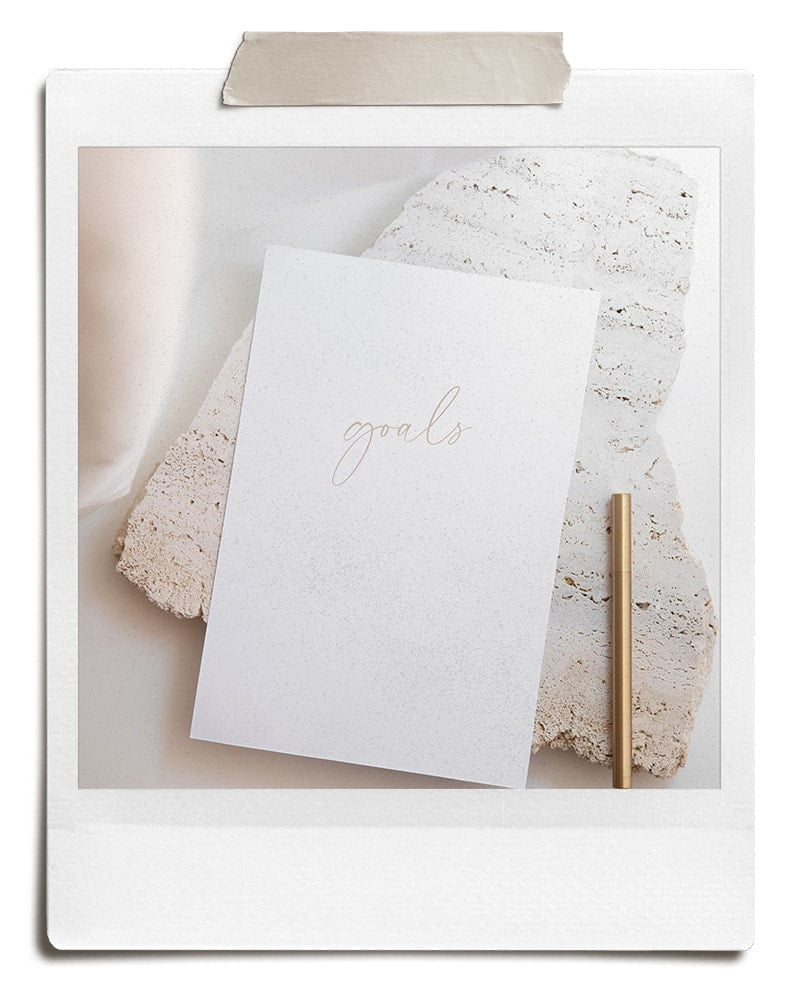 Your Extraordinary Goal Training (Value $297)
Changing your self-image is about changing how you see yourself.
And, there's no better way to see yourself differently than to achieve an extraordinary goal.
You will have to break up with the parts of yourself that are keeping you small, stuck, or limited and become the extraordinary woman that you are.
In this training, I lead you through a process of choosing your extraordinary goal for yourself that will boost your self-image and help you break through self-imposed limits.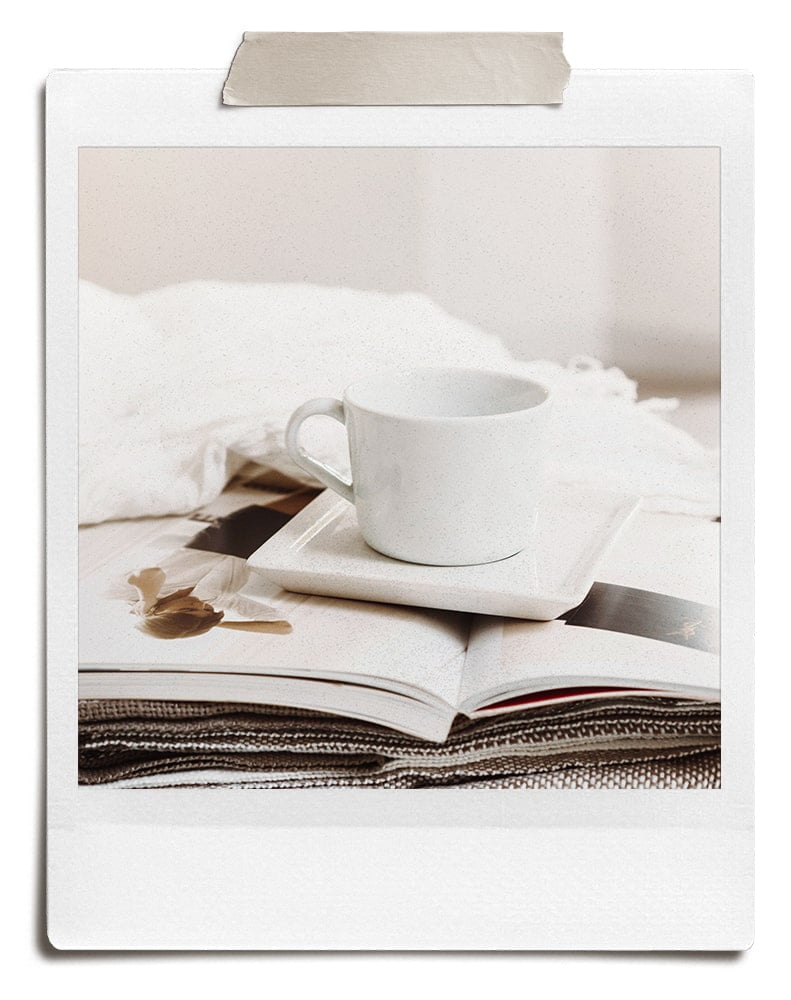 "The Daily 3" (Value $197)
This simple daily process will keep you feeling alive and energized.
I've been using this transformative practice for years to completely elevate my self-image …
... and the results speak for themselves. This process will allow you to live with intention, show up on purpose, and create extraordinary surroundings that allow you to flourish.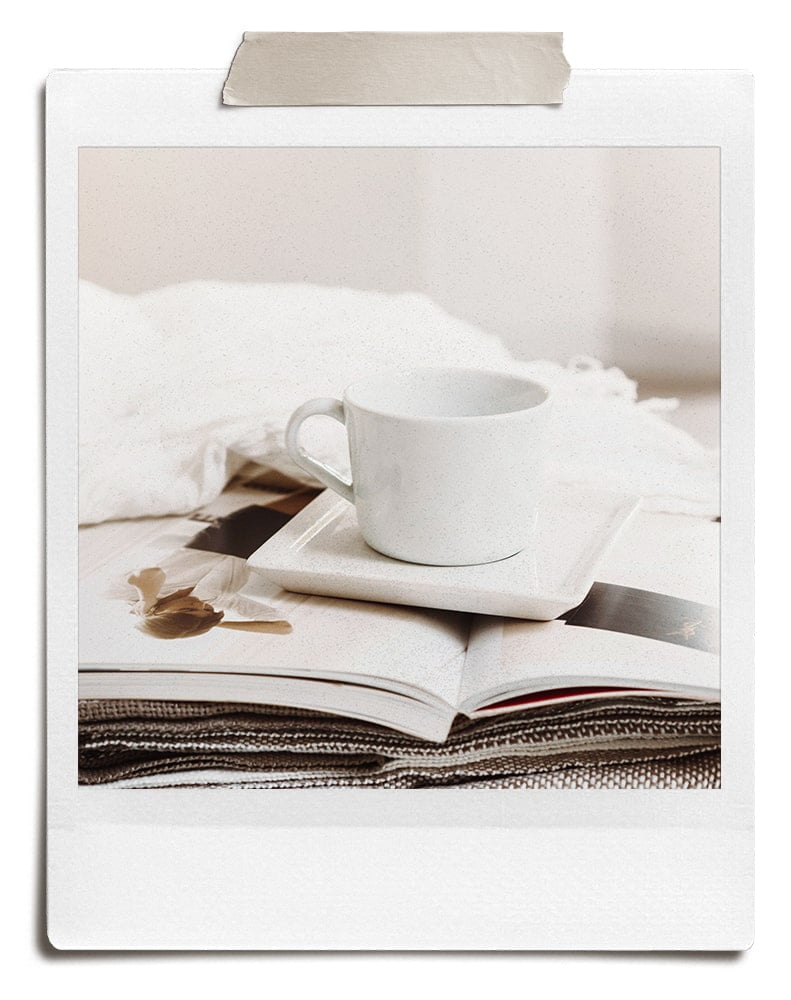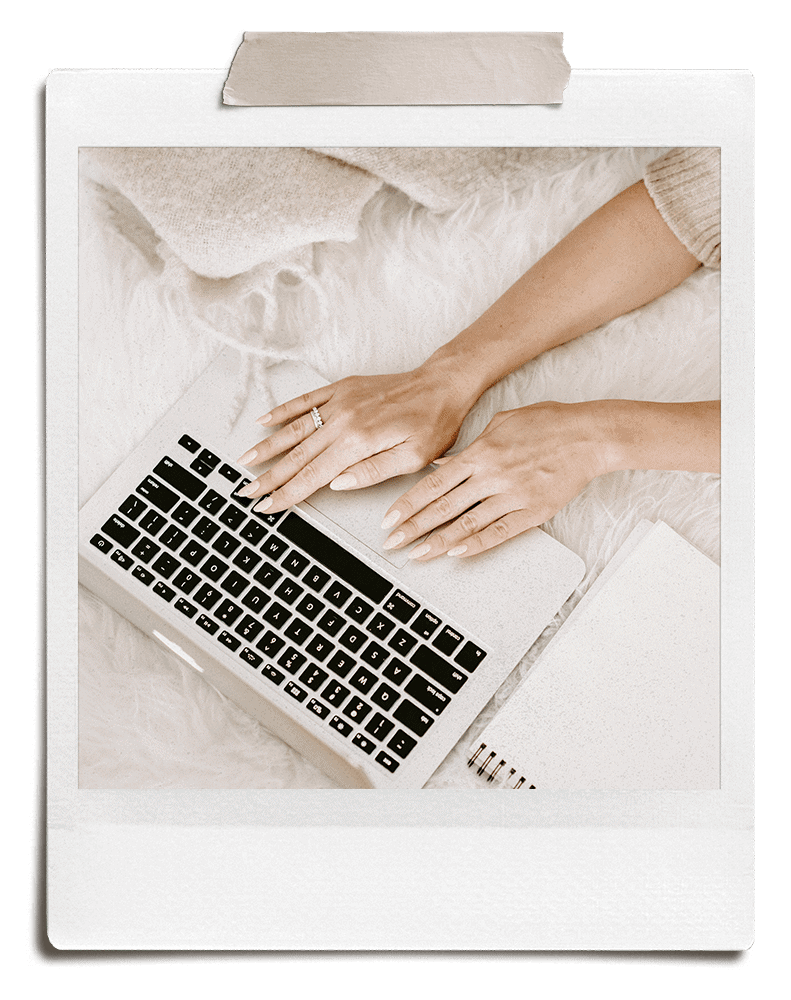 "Elevate Your Image" Classes and LIVE Q&A
(Value $497)
Consider these classes a "self-image enhancer" where we will deep dive on how to live an EXTRAORDINARY life by focusing on cleaning up your mind, showing up on purpose and upgrading your surroundings. These classes will challenge you to uplevel every area of your life and give your self-image a huge boost from the inside and out.
Each month there are LIVE Office Hours where you can ask your burning questions. Nothing is off-limits.
Here's just a taste of what you can expect:
Mindset: Raising your Standards, Cultivating Confidence, Speak From Your Future
Style: How to Own a Room, Discover Your Style Statement, The Power of Accessories
Surroundings: Creating Celebration Circles, Upgrading the Ordinary, Creating Mood Music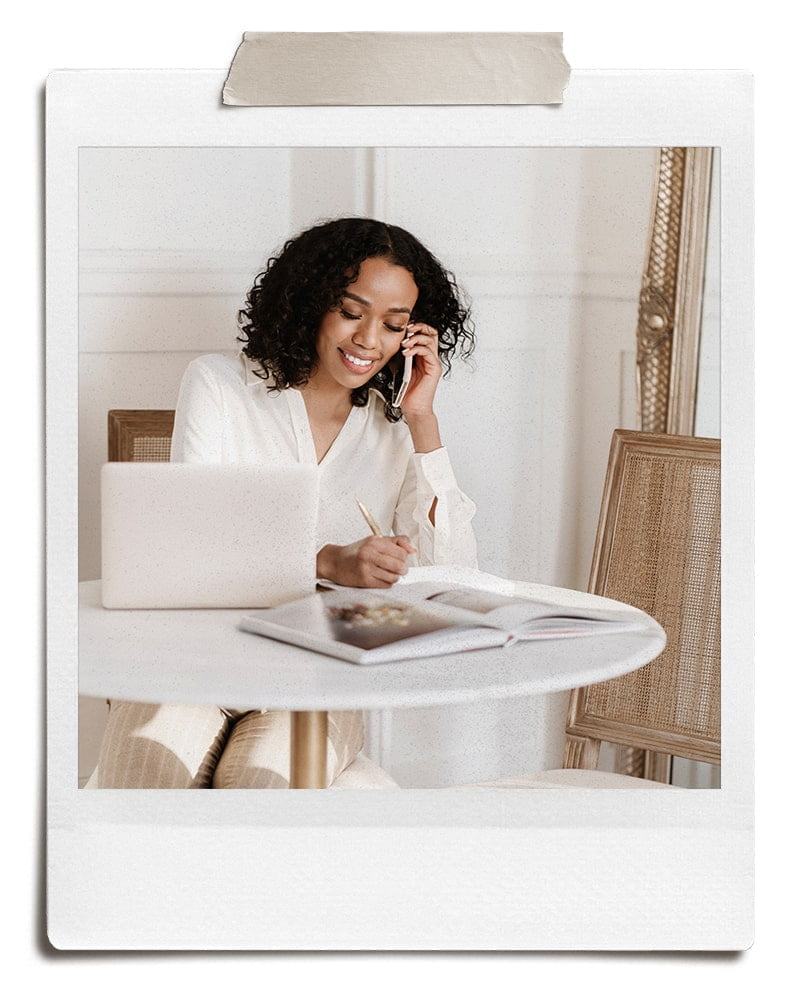 LIVE Monthly Coaching Calls (Value $497)
Hop on a call and get coached ... or witness one of your fellow extraordinary members get coached.
You will be challenged to see yourself as extraordinary.
You will break through limitations. You will learn how to coach yourself, which is one of the best gifts you could ever give yourself.
Just by witnessing a powerful coaching session, you won't be the same afterwards. Just one small shift can make all the difference.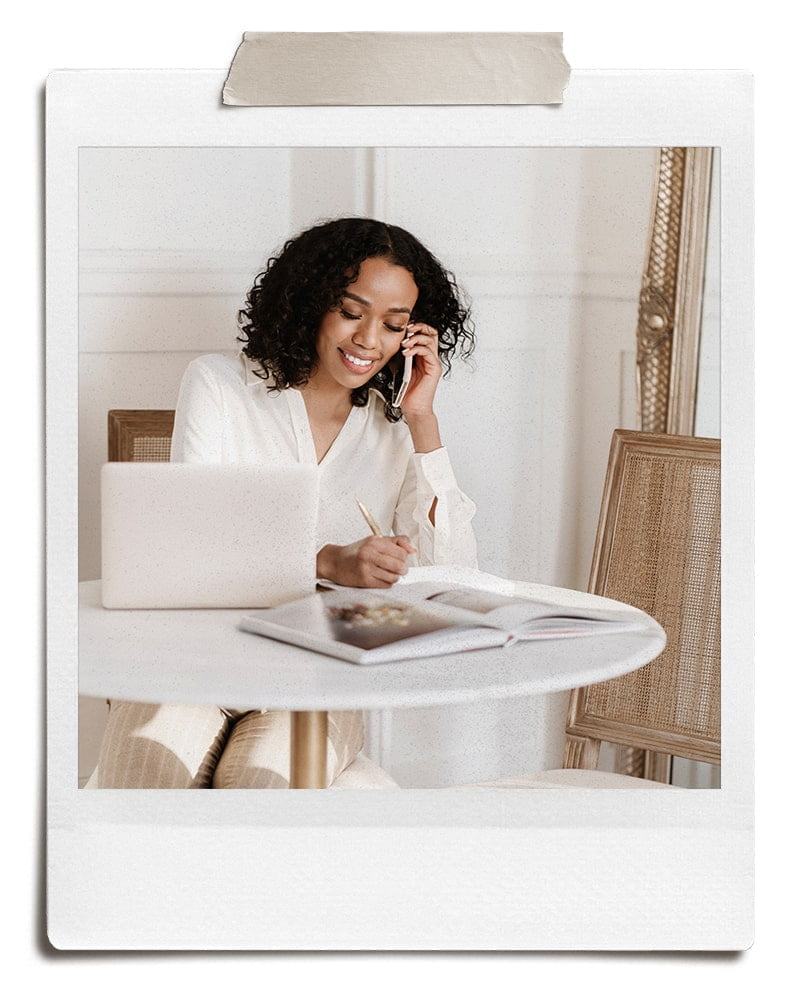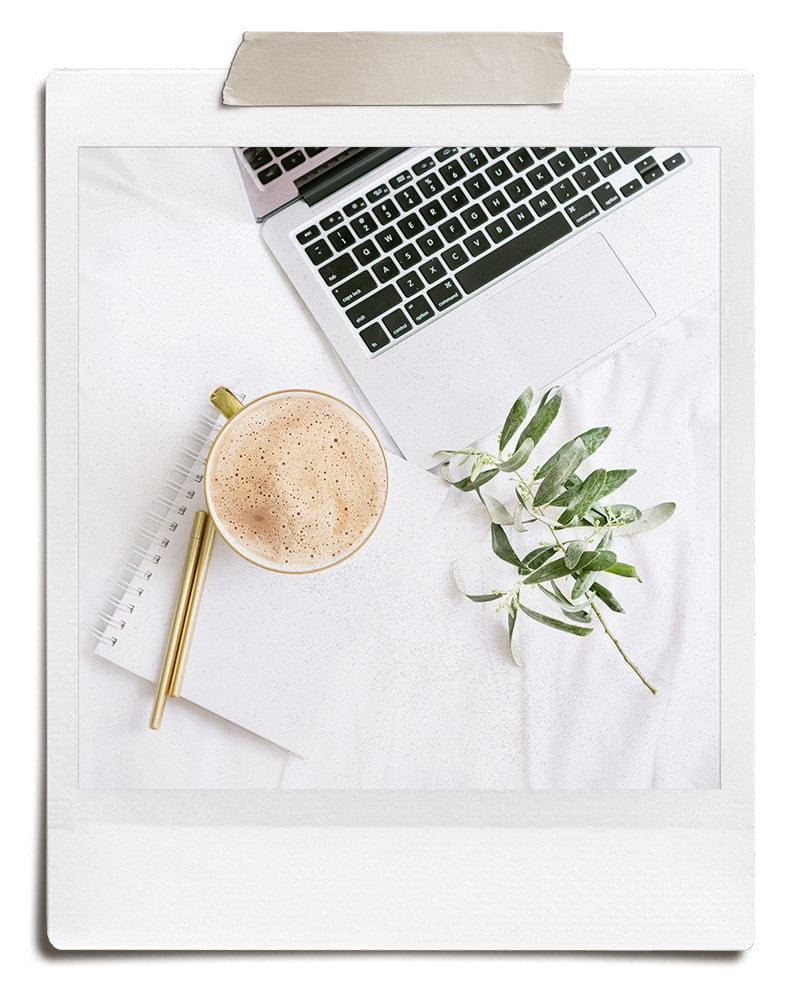 "Experts Collective" (Value $297)
This is your chance to learn from some of my dear and brilliant friends who LIVE their passion and share their expertise with you (the energy is infectious!).
Our guests include experts who've had a life-transforming impact on my own life. In the fields of beauty, health, style, design, organization, personal development, and so much more.
When you hear and see what these amazing coaches and consultants have to share … You'll have no choice but to experience 'the shift.'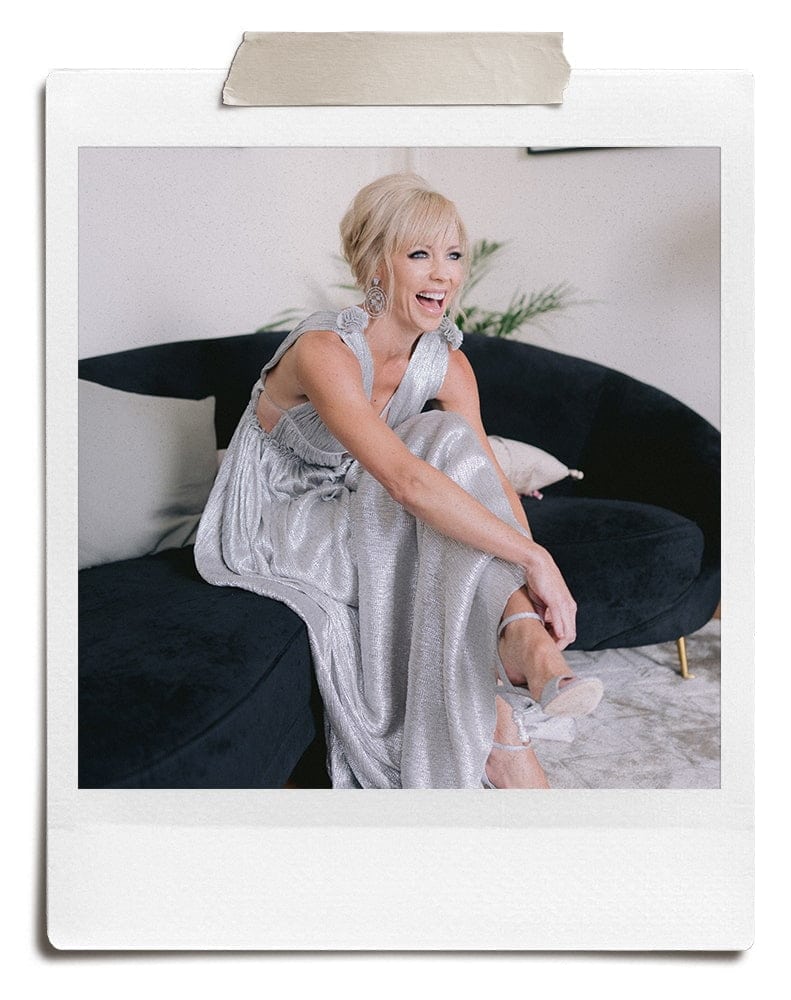 EXPOSED: "Behind the Scenes" (Value $197)
Whenever you take a course or buy a program, you rarely get to see the backstage of your coach or mentor's journey.
However, members have told me that one of their favorite aspects of my programs is the "behind-the-scenes". Where I share secrets that I don't share with the public.
Come along for a tour of my closet, see what I eat in a day, join me for my travels, peek in on a business meeting, see what I'm reading or meet some of my closest family and friends.
Also, expect me to be real and raw about my own challenges, blemishes, fits and starts, the 'aha's,' the stories, the ups and downs, the changes, all of it. In this ongoing series, I'll bring you "behind-the-scenes" of my life and business and share how I'm constantly upleveling my own self-image so you can uplevel yours.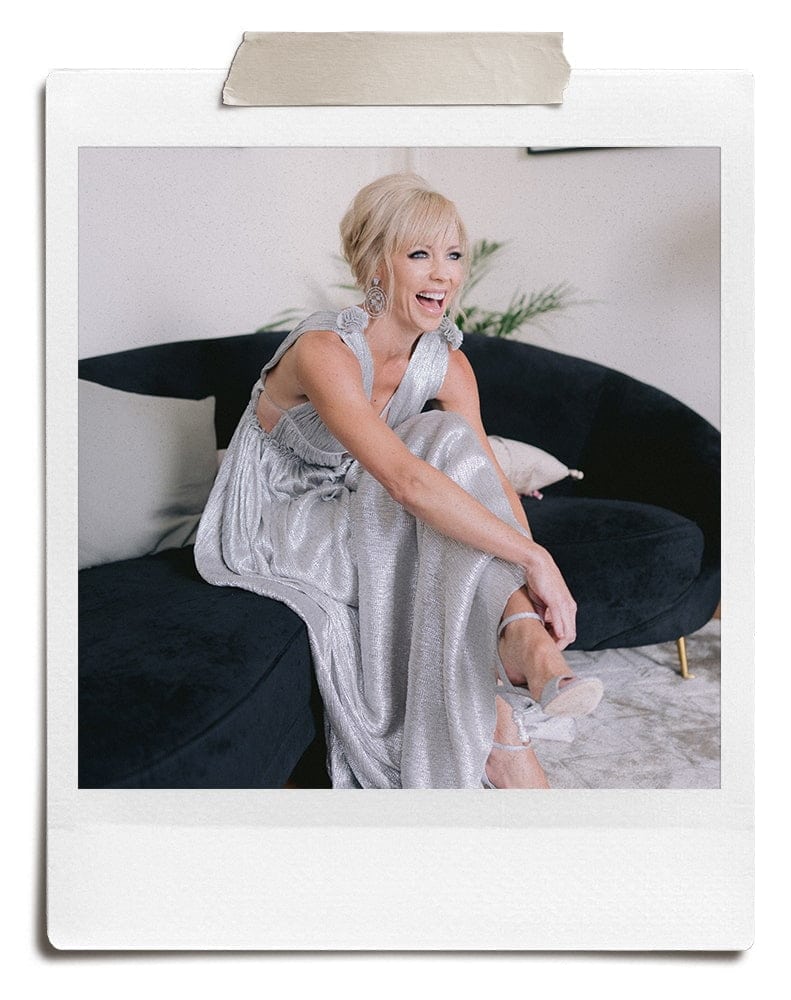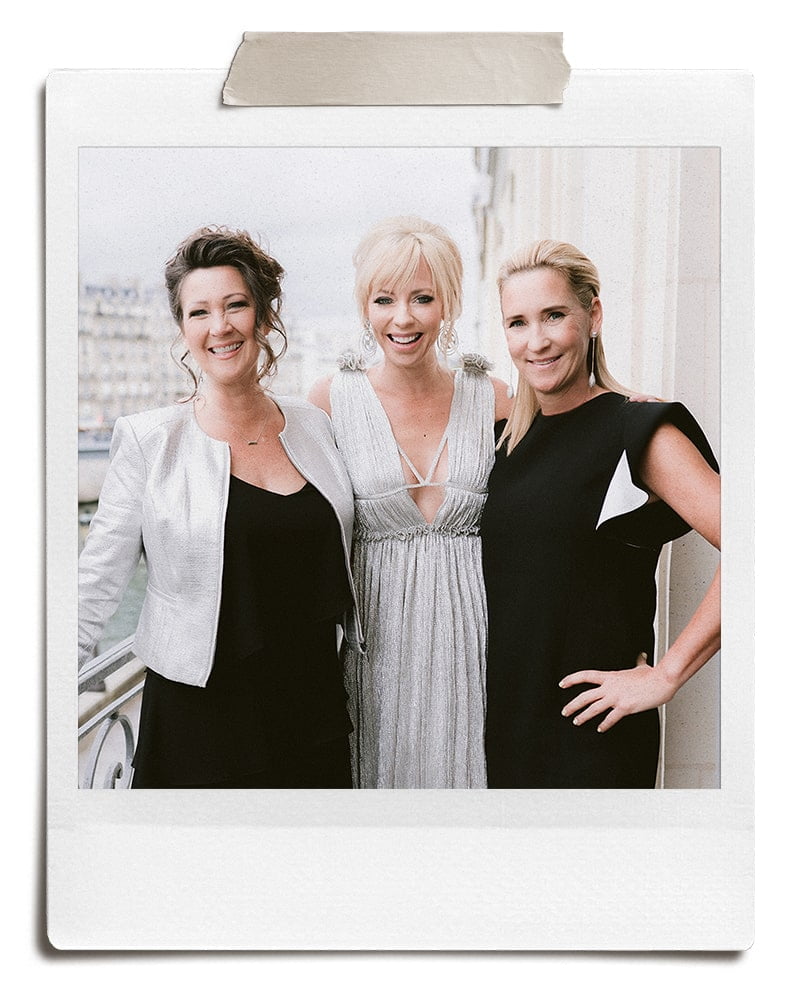 A Private Members Society (Value $297)
Relish in the richness and support of your fellow "extraordinary sisters."
Share your story. Listen to theirs. Bond. Ask pressing questions. Meet your new BFF.
The journey to Extraordinary is never-ending ... so let's do this TOGETHER.
You won't find a more inspired, motivated, or supportive group of women ANYWHERE. So get ready for a wild and exciting ride!
Plus SO MUCH more!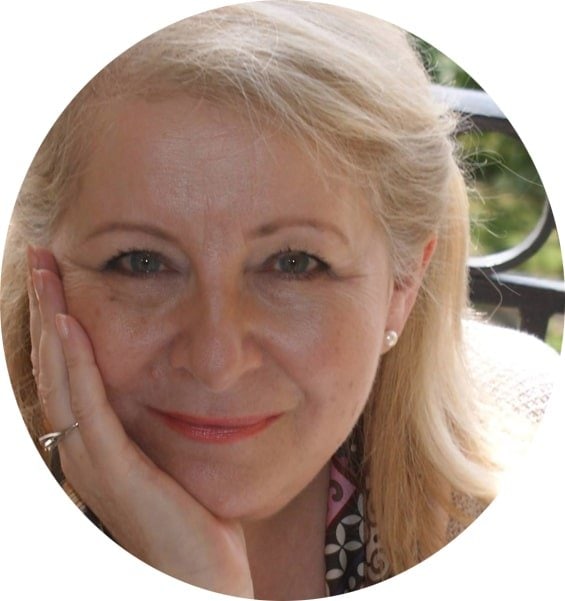 "Dear Tonya, I can't tell you much you have helped through these terrible pandemic days ... I am not sure how I would have coped but thanks to you and the group, I will come out of this a stronger, more elegant woman. I have had a huge shift in my thinking since about week 2 of lockdown here and now I am here saying "bring it on - I can handle it"
-Jan Eagan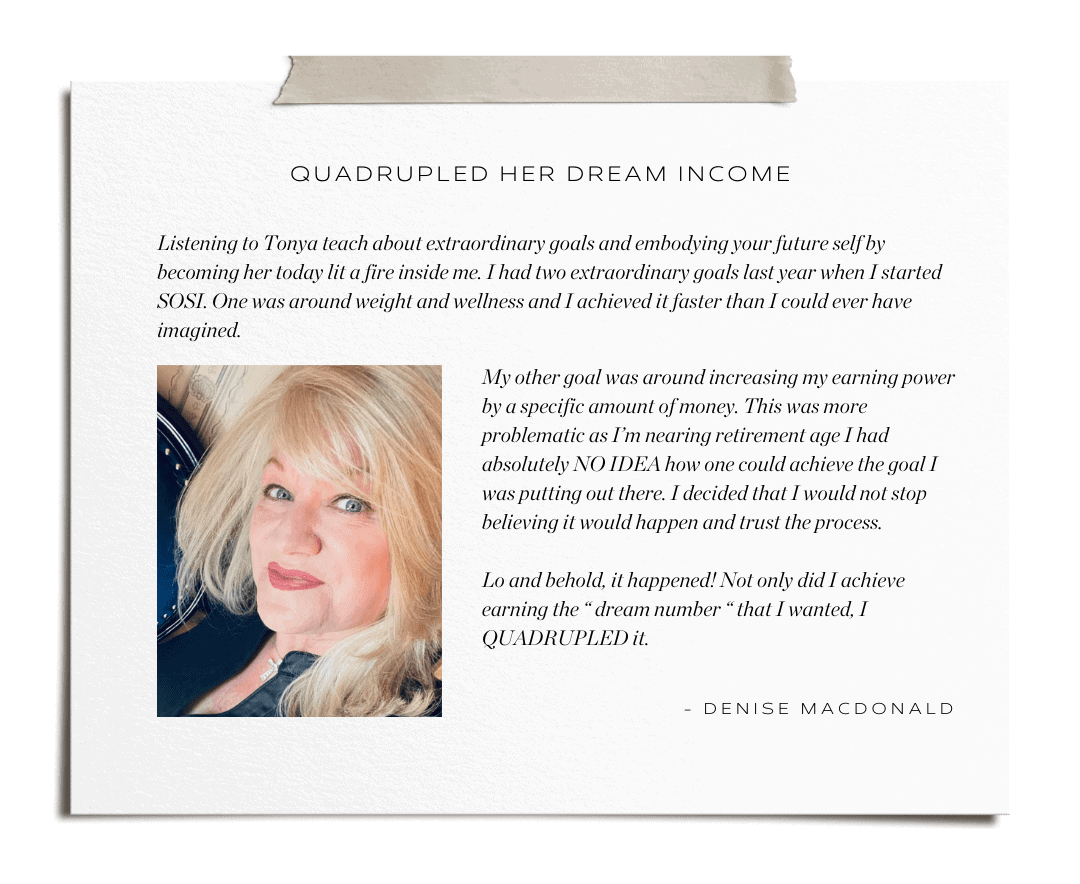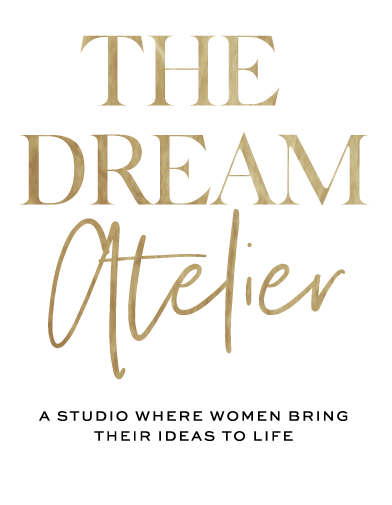 What if I could show you how to CREATE the life you only dream about?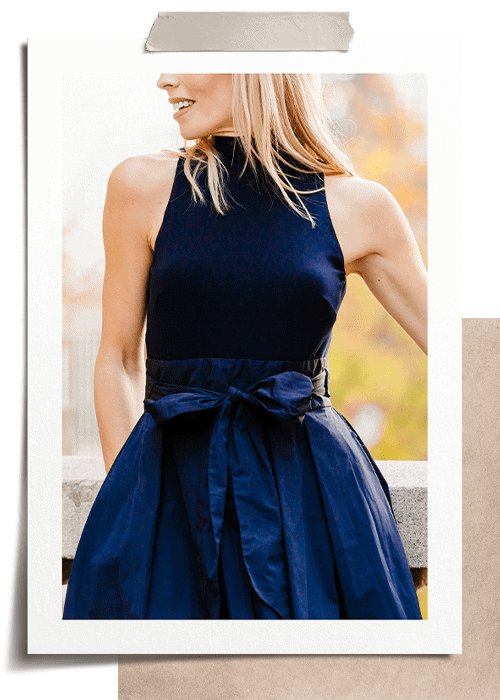 Are you ready to upgrade your self-image?
What if you could finally LIVE the life you've imagined for yourself over the years?
It's time to choose a dream and go all in ... NO MATTER WHAT!
So tell me. What is YOUR Dream? Is it to:
Write that book?
Improve your relationship?
Take that course you've been talking about?
Sing in a band?
Organize your office?
Speak a foreign language?
Start a business?
Go down a dress size?
Create a podcast or video channel?
Go public?
Become an expert?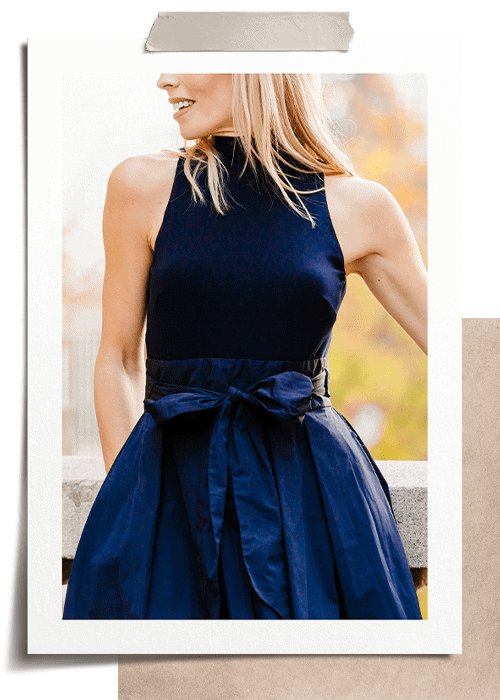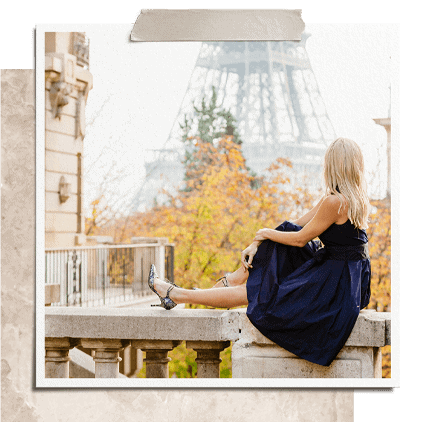 If you were to choose and ACT ON just ONE dream and make it a reality …
What would your life look like 6 months from now... 1 year from now ... 5 years from now?
YES! Your life would be completely unrecognizable from the life you're living right now.
And something else …
The Best Part Of Creating Your Dream Is Who You Become In the Process
The#1 secret to making your dreams come true is transforming your self-image.
Are you ready for your dream to come true?

Where Your Dream Comes To Life!
Here's a taste of what's inside the life-changing Dream Atelier Workshop: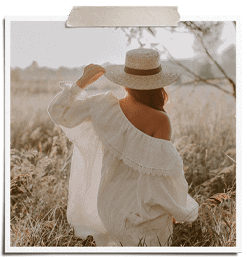 Orientation Week: Get Clear on Your Dream
The #1 Secret to go from confusion to clarity
How to decide which dream to focus on
3 Critical Keys to turning your dreams into reality
5 Rules that determine the success of your goals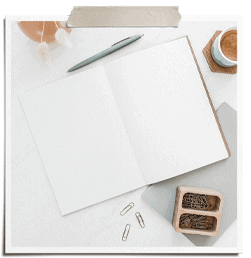 Week 1: Map Out Your Dream
Design a clear PLAN for success
Create simple, doable 'dream steps'
Behind the scenes 'Dream Mapping' Session
Integrate your life with your dream-in-the-making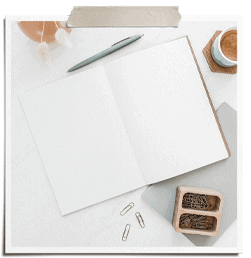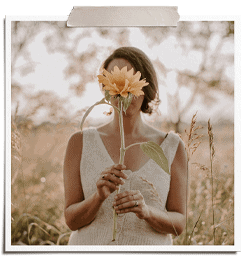 Week 2: Overcome Dream Obstacles
How to use your dream challenges to your advantage
Eliminate 'perfectionist' thoughts (a dream killer)
End the self-sabotage
Open the door to create ANYTHING you want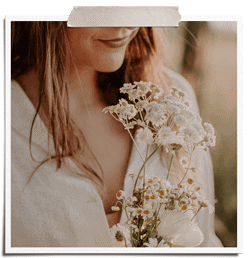 Week 3: Fuel Your Dream With Emotions
Understanding your emotional life
How to say 'no' to doubt, fear, worry, anxiety
Why being 'zen' could hinder manifesting your dreams
How style and feeling can help you create your dream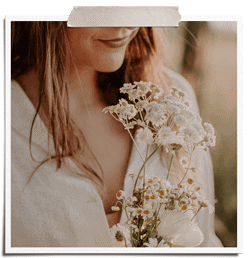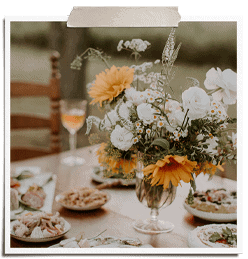 Week 4: Cultivate Your Dream Mindset
The power of commitment to your future
Why dreams require standards that are higher than your heels
Why 'new thinking' is just as important as your 'action list'
How to 'style your mind' to live your dream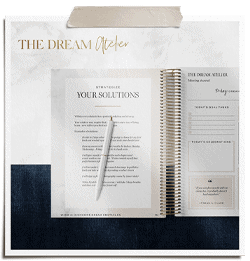 PLUS These Special Bonuses
Dream Atelier DreamBook download
BONUS: Calendar Class
BONUS: Overcome Overwhelm in 5 Simple Steps
BONUS: Create your Dream Fuel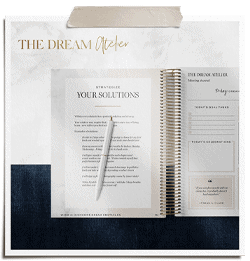 So ... are you ready to make your future
brighter than your past?
Then bring your passions, ideas, and DREAMS to life with The Dream Atelier …
And dance into EXTRAORDINARY!

is currently closed
for enrollment
Enter your information below to get on the waitlist and be notified when the doors open again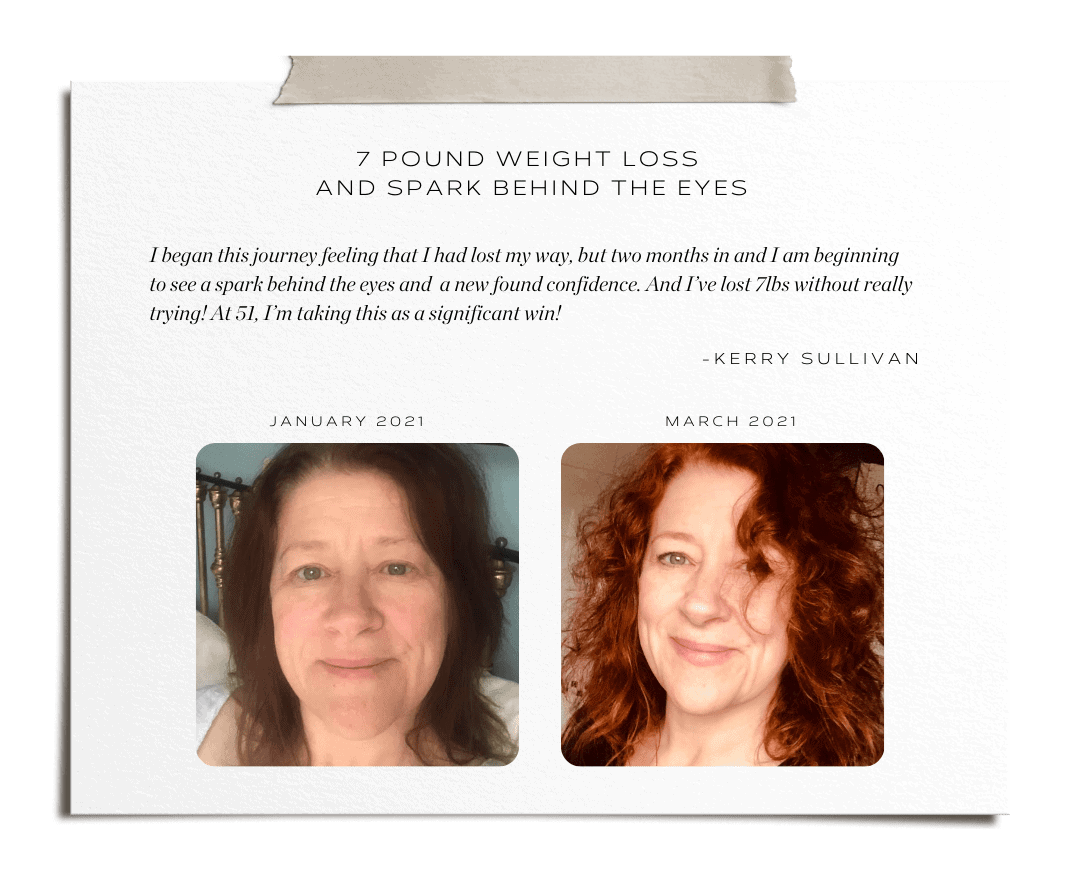 You are your best investment.
The best money you will ever spend is investing in elevating your self-image. It impacts how you show up, the opportunities that you receive, the quality of your relationships. It even impacts how much money you have. But, most importantly, it affects the most important relationship you have: the one with yourself.
When you change how you see yourself, what you see outside of you changes.
The School of Self-Image Coaching Collective is the best value you'll ever find in a coaching program for the woman who desires to elevate her self-image.
For $97 per month, you can join the School of Self-Image and access the support that is needed to change how you see yourself, and therefore, change your entire life.
You can cancel at any time, but after experiencing a month inside the membership, we think you'll want to stick around for a long time.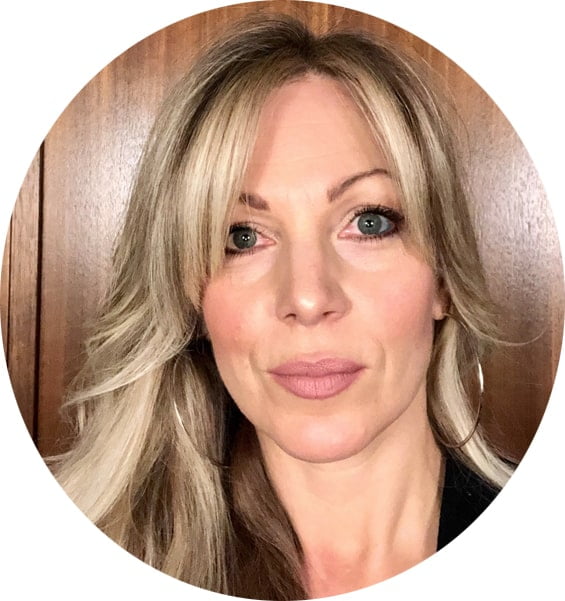 "Take the leap and it will change your life if you invest in yourself. It is an ongoing process, not one and done and you will transform day by day little by little with a beautiful community." - Debbie Buck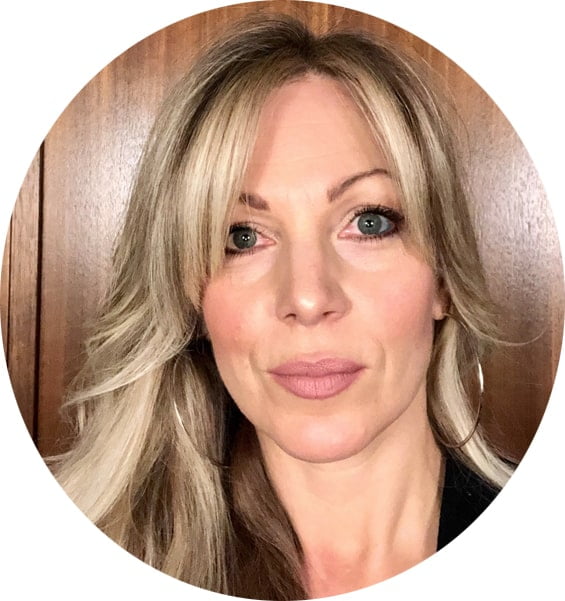 Are you ready to upgrade your self-image?
If you are tired of feeling less than or not enough, you're ready.
If you've struggled to reach your goals, you're ready.
If you want to light up a room, you're ready.
If you're looking for on-going support, you're ready.
If you're tired of trying to fix yourself and want to enjoy yourself more, you're ready.
If you know you're not being the woman you desire to be, you're ready.
If you want to have more fun, you're ready.
If you want to get to know yourself intimately, you're ready.
If you want to show up powerfully every day, you're ready.
If you want to discover your extraordinary self, you're ready.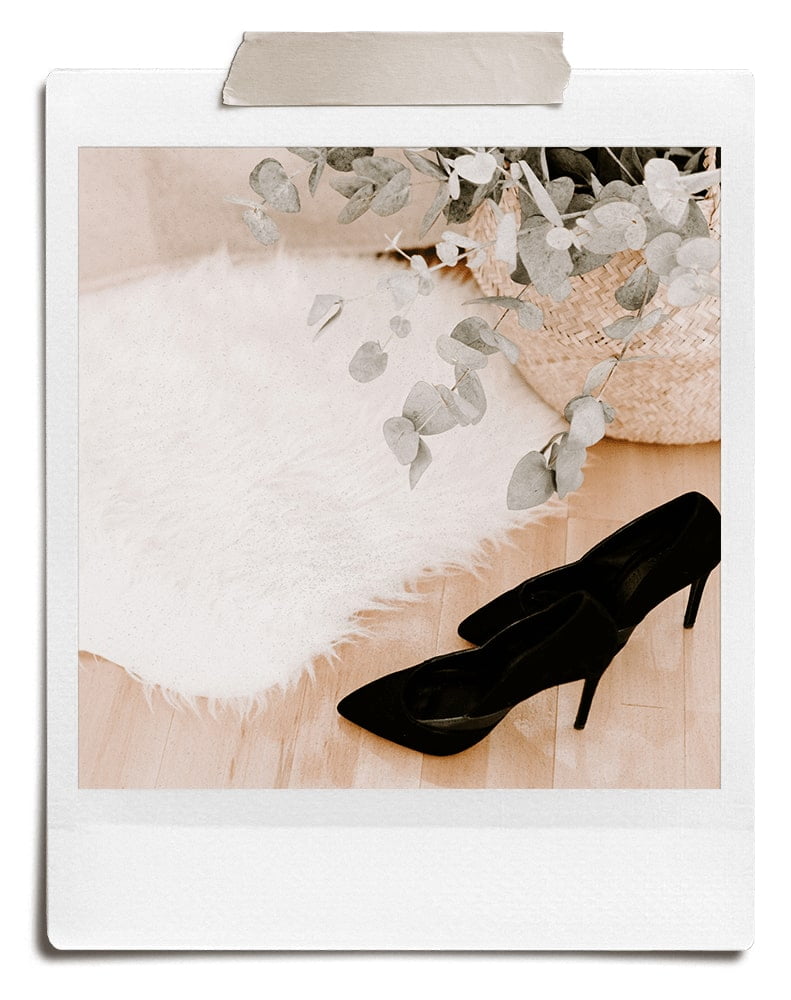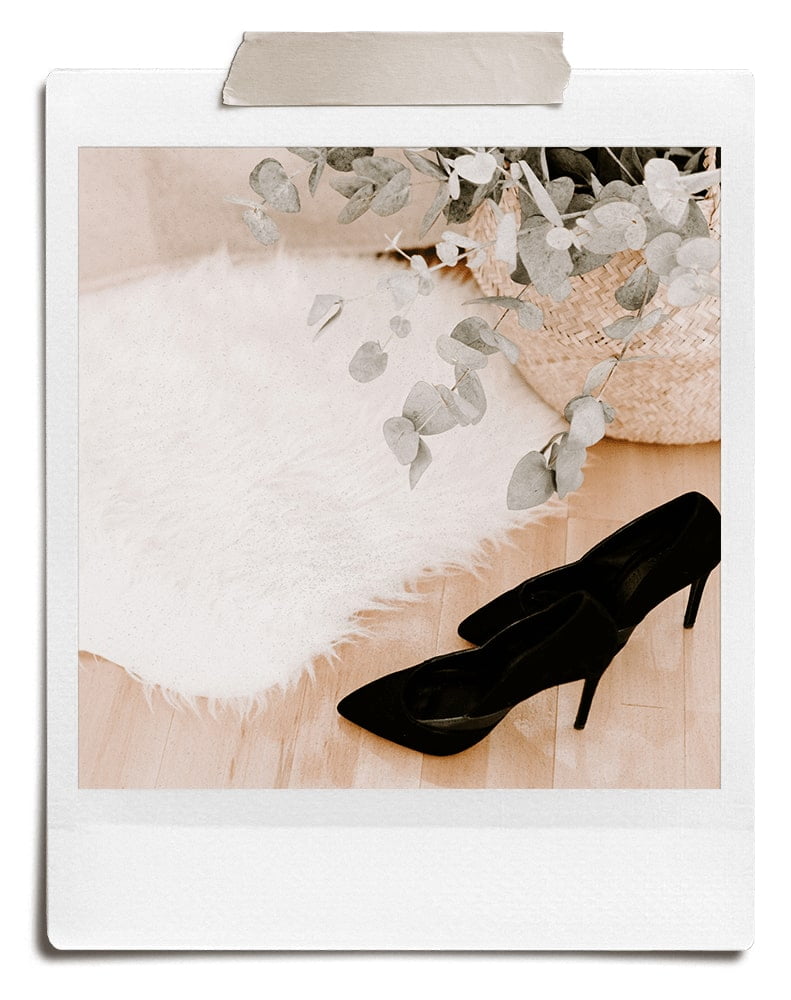 You've spent a lot of time wishing for change — read the books, attended the workshops, taken the courses, listened to the podcasts. Those things have prepared you for the next step. Now, it's time to take massive action and step onto the stage of your life.
It's time to reimagine what's possible.
It's time to stop fixing yourself and create yourself instead.
It's time to put on that outfit and make the world your runway.
It's time to elevate your self-image.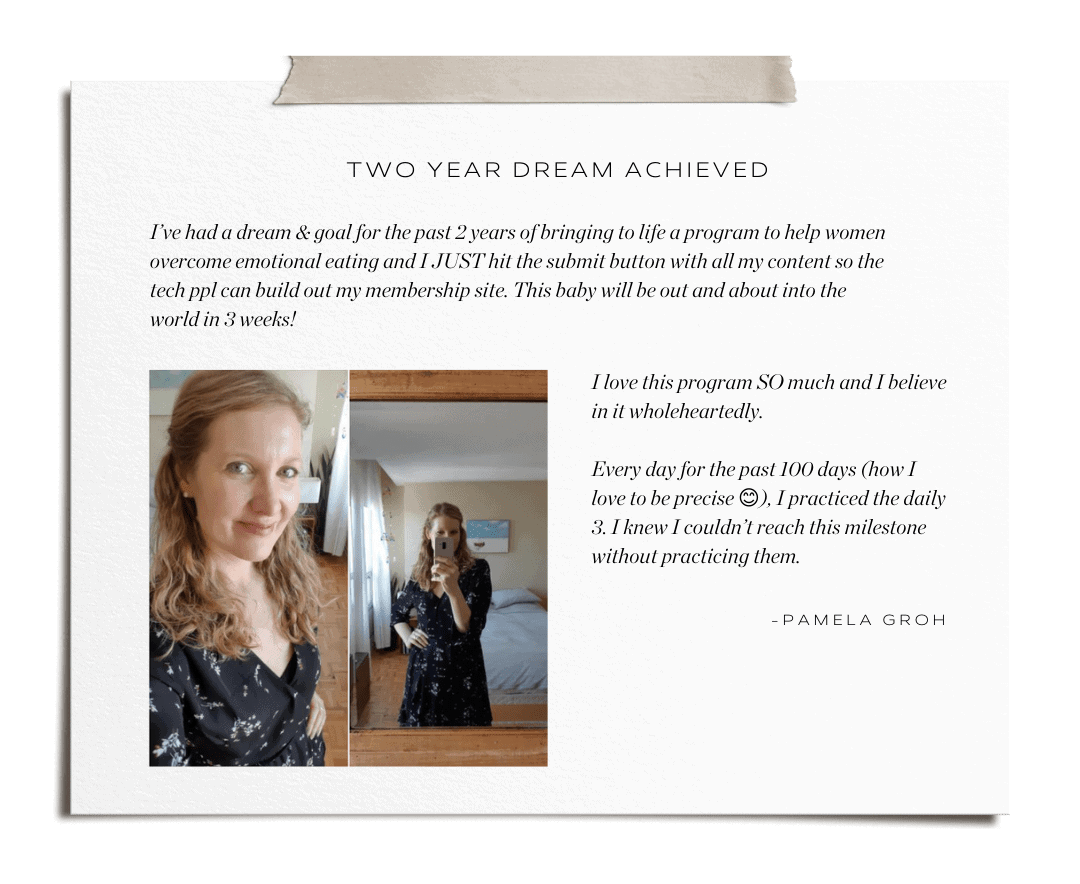 It's not enough to think about being
an extraordinary woman.
You already are her.
Let me introduce her to you.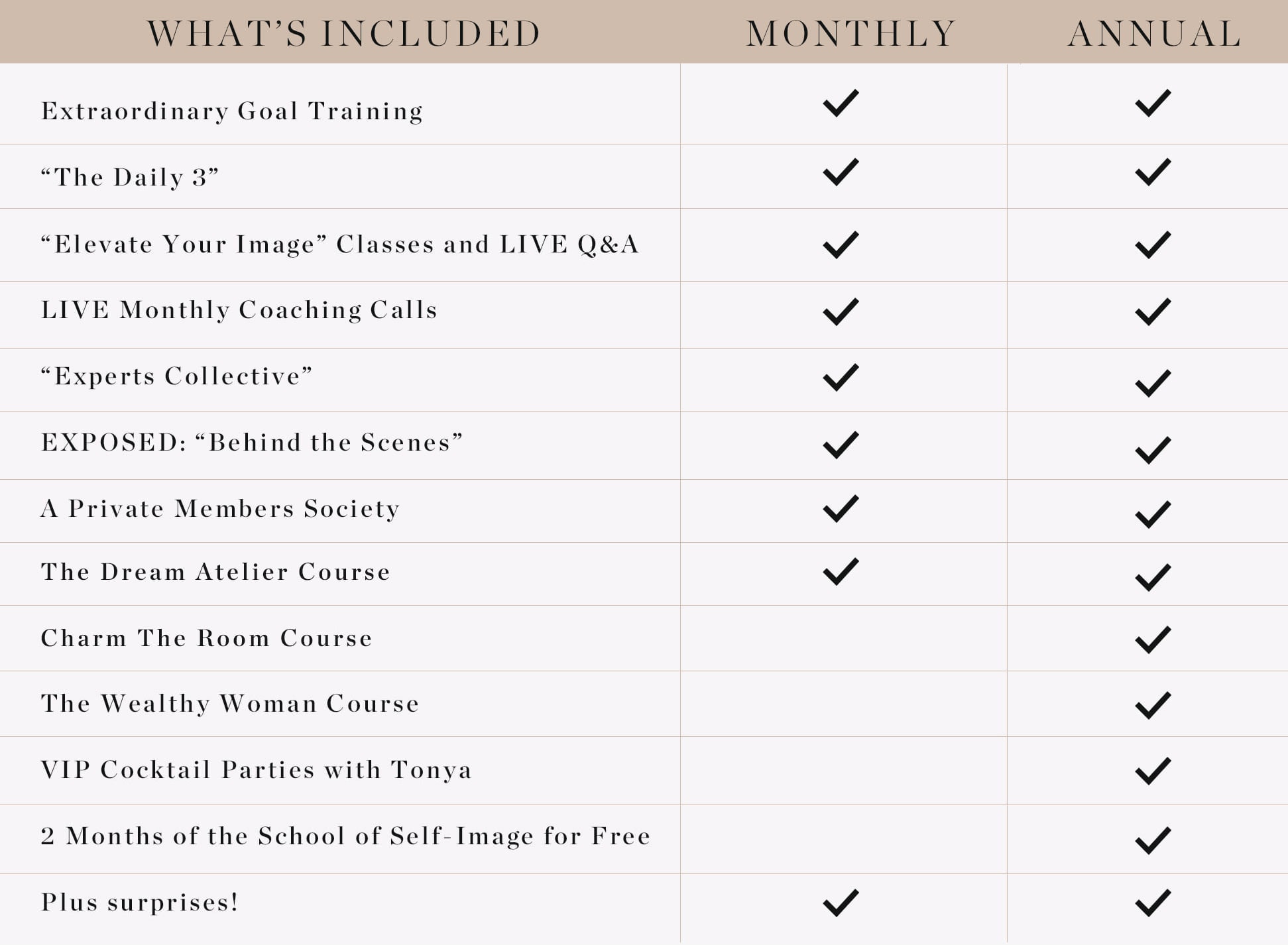 is currently closed
for enrollment
Enter your information below to get on the waitlist and be notified when the doors open again

"Tonya is the best coach I have ever heard. Teaching us to create a goal and accept that it may shift a little bit and not being overly attached to the outcome was a major breakthrough for me.
I am so aware of my thoughts, actions and embodying my future self now and this has made a tremendous impact on my life. Thank you Tonya"
- Amy

"Tonya Leigh is one of the most inspiring people!!! She inspires you to think and dream ... and to go for making your dreams a reality!!!
Tonya is philosophical with wisdom ... and teaches you how to reach for the sky!!! Inspiring.
Outstanding. Above & Beyond. Joie de vivre becomes a reality if you follow her incredible wisdom!" 
- Kare Concierge
Frequently Asked Questions
How does the membership work?
The School of Self-Image is a subscription service that offers monthly subscriptions or annual subscriptions. As long as you're a member, you will have access to all classes, coaching and other benefits.
For monthly subscriptions, you will be billed every 30 days. For annual subscriptions, you will be billed again every 365 days. You can cancel at any time before your next billing date and will continue to have access until the end of your billing cycle. Once you cancel you lose access to the membership.
However, after experiencing what's inside, we think you'll want to stick around for a while.
I've taken your other programs, how is this different?
I have taken over a decade of experience as a coach as well as my knowledge in the field of image and style, and put them together.
This program is designed to be the full package which helps you elevate your self-image through working on three main areas: Mindset, Style and Surroundings.
Our programs have focused mostly on the mindset piece (which will always be at the core of what we teach), but I have come to realize that women need support in the other critical areas as well.
I also know, from decades of experience, that our style and surroundings are playing a major role in how we see ourselves, which impacts how we show up in the world.
But these are also areas that are the most undeveloped areas of our lives, and until now there has been no other program that helps you in all three areas.
How much time is involved?
The wonderful thing is that as long as you are a member, you will have ongoing access. So you can spend as little or as much time as you need.
The monthly calls are scheduled and recorded, so you can make room in your calendar for those in advance, but recordings are always available for you to watch at your convenience.
But remember: the real shifts occur when you're out living your life and applying what you're learning.
Is the program worth $97/month?
If you know deep down that you need to transform how you see yourself you will not find another program out there that focuses on elevating your self-image at this investment.
Tonya has taken over a decade worth of studying, coaching and real life experiences and created a comprehensive membership program that creates massive transformation.
When you think about what you spend $100/month on, joining the School of Self-Image is one of the greatest investments you could make in yourself.
I really like who I am. Is this the program for me?
Of course!  In fact, you are one step ahead, because you must first accept yourself in order to change yourself.
However, if you've struggled to reach goals and create lasting change, elevating your self-image is key.  Plus, extraordinary women are always wanting to evolve, because they know that they only have this one life and they want to see what's possible.
I like my style. Is this program for me?
Remember, style isn't just about the clothes you wear; it's how you show up in the world.  At the School of Self-Image, we are always looking for ways to grow and show up even more powerfully. 

is currently closed
for enrollment
Enter your information below to get on the waitlist and be notified when the doors open again
© 2022 School Of self-image. ALL RIGHTS RESERVED